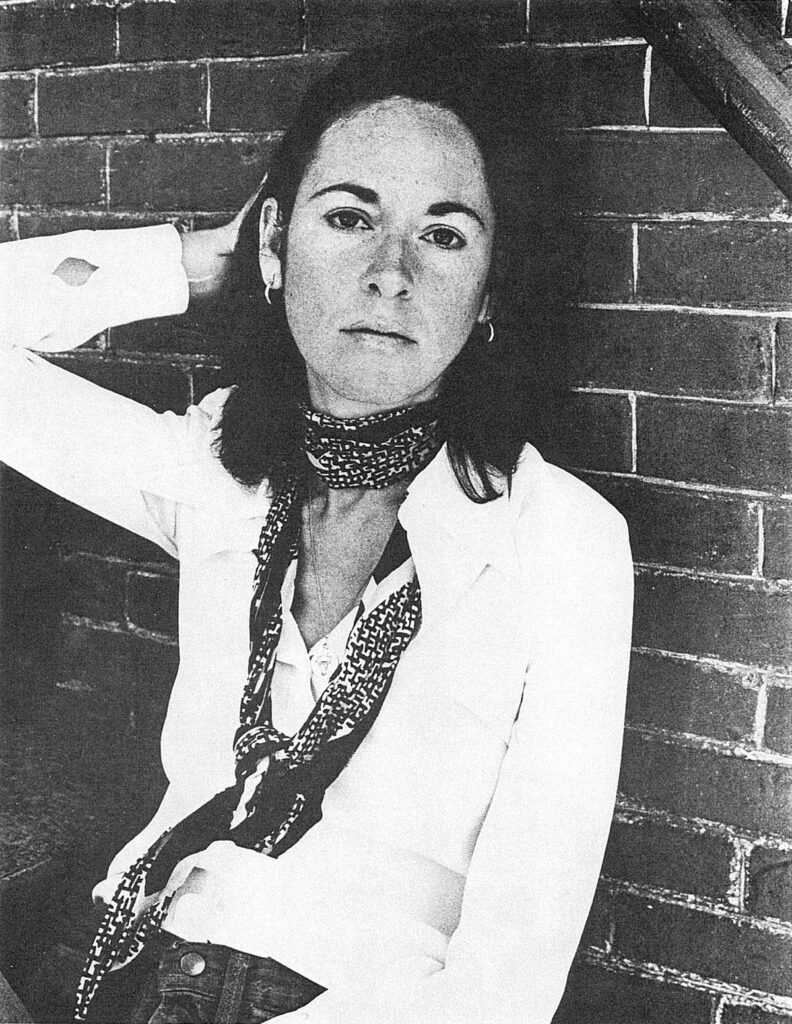 Louise Elisabeth Glück (born April 22, 1943) is an American poet and essayist.
In 2020 she was awarded the Nobel Prize in Literature "for her unmistakable poetic voice that with austere beauty makes individual existence universal."
Louise Glück was born in New York City in 1943 and grew up on Long Island. She attended Sarah Lawrence College and Columbia University. Considered by many to be one of America's most talented contemporary poets, Glück is known for her poetry's technical precision, sensitivity, and insight into loneliness, family relationships, divorce, and death. The poet Robert Hass has called her "one of the purest and most accomplished lyric poets now writing
Glück is the author of 12 books of poetry, including the recent collections Faithful and Virtuous Night (2014), winner of the National Book Award, and Poems 1962–2012 (2012), which won the Los Angeles Times Book Prize, as well as the essay collection American Originality (2017).
Glück's early books feature personae grappling with the aftermaths of failed love affairs, disastrous family encounters, and existential despair, and her later work continues to explore the agony of the self.
Her first book of poetry, Firstborn (1968), was recognized for its technical control as well as its collection of disaffected, isolated narratives.
Glück's poems in books such as Firstborn, The House on Marshland, The Garden (1976), Descending Figure (1980), The Triumph of Achilles (1985), Ararat (1990), and the Pulitzer Prize-winning The Wild Iris (1992) take readers on an inner journey by exploring their deepest, most intimate feelings. Glück's ability to create poetry that many people can understand, relate to, and experience intensely and completely stems from her deceptively straightforward language and poetic voice. In a review of Glück's The Triumph of Achilles, Wendy Lesser noted in the Washington Post Book World that "'direct' is the operative word here: Glück's language is staunchly straightforward, remarkably close to the diction of ordinary speech. Yet her careful selection for rhythm and repetition, and the specificity of even her idiomatically vague phrases, give her poems a weight that is far from colloquial." Lesser went on to remark that "the strength of that voice derives in large part from its self-centeredness—literally, for the words in Glück's poems seem to come directly from the center of herself."

Because Glück writes so effectively about disappointment, rejection, loss, and isolation, reviewers frequently refer to her poetry as "bleak" or "dark."
The Nation's Don Bogen felt that Glück's "basic concerns" were "betrayal, mortality, love and the sense of loss that accompanies it… She is at heart the poet of a fallen world."
Meadowlands (1996), Glück's first new work after The Wild Iris, takes its impetus from Greek and Roman mythology. The book uses the voices of Odysseus and Penelope to create "a kind of high-low rhetorical experiment in marriage studies," according to Deborah Garrison in the New York Times Book Review. Garrison added that, through the "suburban banter" between the ancient wanderer and his wife, Meadowlands "captures the way that a marriage itself has a tone, a set of shared vocal grooves inseparable from the particular personalities involved and the partial truces they've made along the way."

Vita Nova (1999) earned Glück the prestigious Bollingen Prize from Yale University. In an interview with Brian Phillips of the Harvard Advocate, Glück stated: "This book was written very, very rapidly… Once it started, I thought, this is a roll, and if it means you're not going to sleep, okay, you're not going to sleep."
William Logan called Glück's A Village Life (2009), "a subversive departure for a poet used to meaning more than she can say." The book is a marked formal departure for Glück, relying on long lines to achieve novelistic or short-story effects. Logan saw A Village Life as a latter-day Spoon River Anthology in its use of "the village as a convenient lens to examine the lives within, which counterpoint the memories of her [Glück's] life without."
In 2003 Glück was named the 12th US Poet Laureate. That same year, she was named the judge for the Yale Series of Younger Poets, a position she held until 2010. Her book of essays Proofs and Theories (1994) was awarded the PEN/Martha Albrand Award for Nonfiction. In addition to the Pulitzer and Bollingen Prizes, she has received many awards and honors for her work, including the Lannan Literary Award for Poetry, a Sara Teasdale Memorial Prize, the MIT Anniversary Medal, the Wallace Stevens Award, a National Humanities Medal, and a Gold Medal for Poetry from the American Academy of Arts and Letters. She has received fellowships from the Guggenheim and Rockefeller Foundations, and from the National Endowment for the Arts.

Glück is currently writer-in-residence at Yale University and lives in Cambridge, Massachusetts.