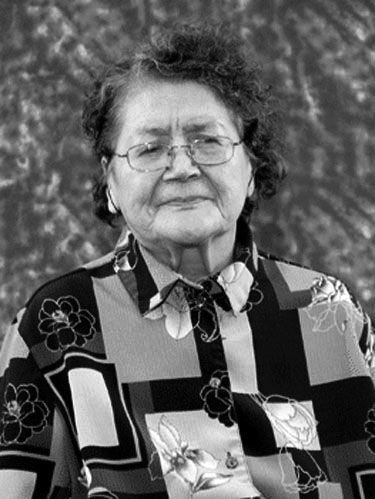 Rita Joe was a famous Mi'kmaw poet who celebrated her language, culture and way of life. Rita Bernard was born in 1932 in Whycocomagh, Nova Scotia. Orphaned at the age of ten, she soon found herself at the Shubenacadie Residential School.
Forbidden to speak her language, she endured mental and physical abuse and left at age 16. She soon met Frank Joe and they married and started a family.
Rita Joe began writing in the mid-1970s. She wrote seven books, including Poems of Rita Joe (1978), Song of Eskasoni (1988) and The Blind Man's Eyes (published posthumously in 2015).In 1989, Rita Joe was inducted into the Order of Canada and in 1992, she became a member of the Queen's Privy Council. She received an Aboriginal Achievement Award in 1997 and doctorates from several East Coast universities.
Rita's husband, Frank, died in 1989 and a year later she was diagnosed with Parkinson's disease. She kept writing until her death in 2007, five days after her 75th birthday.
Upon her death, the Globe and Mail named her the Poet Laureate of the Mi'kmaq people."I was only a housewife with a dream to bring laughter to the sad eyes of my people." – Rita Joe
Publications
– Poems of Rita Joe (1978)
– Song of Eskasoni (1988)
– Lnu and Indians We're Called (1991)
– Kelusultiek: Original Women's Voices of Atlantic Canada (1994)
– Song of Rita Joe: Autobiography of a Mi'kmaq Poet (1996)
– The Mi'kmaq Anthology (1997) (co-edited with Lesley Choyce)
– We are the Dreamers (1999)
Awards and Honours
In addition to a number of honorary doctorates, Rita Joe has received the following awards and honours:
– Atlantic Writing Competition (1975)
– Member of the Order of Canada (1989)
– Member of the Queen's Privy Council for Canada (1992)
– National Aboriginal Achievement Award (1997) (now called the Indspire Award)
Significance
Upon her appointment to the Order of Canada, Rita Joe was described as a "true ambassador for her people, promoting [Indigenous] art and culture across Canada and in the United States." More affectionately known by some as the "gentle warrior" or the "warrior poet", Rita Joe is remembered for the way her poems expose truths about residential school and about growing up Indigenous in Canada, while also speaking about peace, reconciliation and healing.